Get Ready, Get Set, Walk!
Path From Poverty's 10th Annual Walk For Water 5k 
When: May 19th, 2018 / Check In 9 am / Start Time 10 am 
Where: Seward Park, Seattle 
Why: 41% of Kenyans don't have access to clean, safe water. Your participation will help Kenyan women purchase their own rainwater catchment tank for their homes, providing an open door to hope and opportunity. 
Join us as we walk to bring clean, safe water to Kenyan women and girls living in poverty. Fun community event featuring African food, live music, Kenyan marketplace, face painting, and togetherness!


Start a Team Today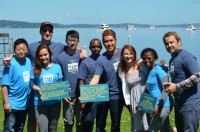 Step 1: Create a team. Strive for a team of a least 5 walkers. Teammates can come from your workplace, your friends family, your church, or any community you're part of. Teams with strong leaders have the power to raise more funds and impact more lives.  Individuals on the same team can run or walk.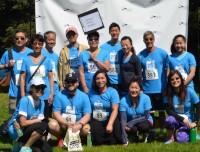 Step 2: Decide on a team name and register. Recruit others to join you, each person will register individually. Make sure that all team members know the team name. Team Captains, email your team name to krissie@pathfrompoverty.org. Register at www.pathfrompoverty.org/walkforwater
Reminder
Each team member must be individually registered and know the name of their team when registering. Each registered team member will receive a Walk For Water t-shirt and a Team Sign to hold during the walk.
Step 3: Set a team fundraising goal. Every dollar you raise goes directly to the purchase of water tanks for Kenyan women & their families. Ask your team about corporate matching gifts, many businesses will match employee donations. Each team member is encouraged to make a donation. Because this is a fundraising walk, the ideal goal for all teams is to raise an average of $100 per person in donations. 
*NEW, FUN ONLINE FUNDRAISING TOOL* We have created an easy and fun way for you and your team to fundraise utilizing the Path From Poverty website. Simply send us your team name and fundraising goal and we will create a unique web page for you to send to your contacts and track your progress!  Please send your team name and goal to krissie@pathfrompovery.org by April 16th to participate.
Sample Fundraising Letter/Email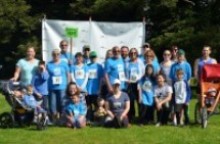 Step 4: Spread the word. Make information about Path From Poverty available to colleagues, friends, and family. Use email, social media (share the Facebook event!) posters, and coffee dates to ask to spread the word throughout your workplace, church, associations, neighborhood, and community.  Questions or request a poster, please contact us at krissie@pathfrompoverty.org or 206.624.4934.
Facebook Event - Share with your friends
Walk For Water Poster - Print from home and post, everywhere!

Sponsorship Opportunities Available - We Need You
This fun and inclusive community event needs partners like you to help us bring clean water to Kenyan women living in rural poverty and bring locals together for a common cause.  As a sponsor, you will help us offset the cost of producing this event, allowing more of the funds raised to go directly to the purchase of 10,000-liter rainwater catchment tanks.
Become a sponsor, contact us at krissie@pathfrompoverty.org or 206.624.4934
Thank you!